Click HERE to view our exclusive interview with FUREVER.ca!

And you thought the BEAGLE WIGGLE WALKATHON at WOOFSTOCK was fun…

Bark THIS in your Calendar, Party Beagle!

Sunday

November 23, 2014

1-3pm

at PAWSWAY!

Big On Beagles presents...

The 9th Annual BEAGLE BASH FOR CASH!

We've got your old favourites…

SILENT AUCTION

RAFFLE PRIZES

50/50 DRAW

CROWNING CEREMONY FOR THIS YEAR'S BADDEST BEAGLE IN THE UNIVERSE CONTEST!

(Info on how to enter YOUR beagle in this year's contest - Coming Soon!)

NAIL TRIMS (for your beagle, not you - sorry people)

CUPCAKES! (for you, not your beagle - sorry beagles)

But we've added a few more exciting things too…

A Fortune Teller Who Reads Paws!

An Artist Who Paints Your Beagle's Caricature While You Wait!

HOWLiday Pet Pics!

courtesy of Maggie Deuitch Photography!

(Beat the HOWLiday Rush and book ahead, or book your beagle's sitting on Event Day - while spaces last!)

Personalized Embroidered Bandanas for Your Beagle sewn on the spot!

courtesy of Karen The Dog Tailor

A Live Auction for a Stunning Portrait of Pencil!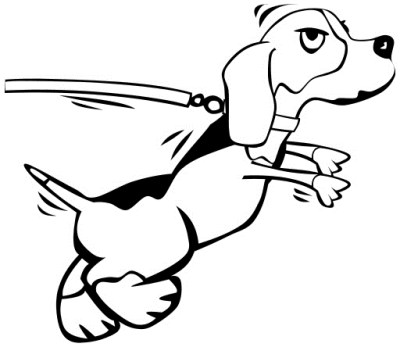 Come One, Come All!
And have a Beagle Ball!
*All Proceeds from this Event go directly to the veterinary care of our homeless howlers!



In Anticipation of HOWL-O-WEEN,

we give you Miss October!
Miss October: Jynger

Miss October's Humble Servant & Chief Dresser: Danel

A little bit about Jynger...

Jynger is a 7 yr old beagle, who I've had since she was 8 weeks old! She's such a sweet girl and, as you can see, loves to dress up! She also loves going to the doggy park and hanging out with her other doggy friends. :-)

Does YOUR beagle like to dress up? Or maybe your beagle knows a trick or two? Whatever the case, we've got a TREAT for every TRICK at our Annual HOWL-O-WEENIE in the PARKEENIE! Join our BYOB (Bring Your Own Beagle) Meetup Group to get all the spooky details!!!
On behalf of our homeless howlers,

thanks a beagle bunch for your incredible ongoing support and friendship.

YOU keep this little beagle repair shop in business year after year.
Please join our Monthly BOBefactors by setting up a Monthly Gift of your own for our Homeless Howlers!
Your monthly gift of $10 or more really can make a difference for our beagles in need...one hearbeat at a time!
And we though 2013 was a busy year for your favourite beagle rescue! We're now halfway into 2014 and it looks like this year is going to be the busiest and toughest year yet with over $30,000 spent in medical costs already. Needless to say, it's never too late to lend your support. We're asked to help abandoned beagles on a daily basis. Please help us continue to reach out to beagles in need this Summer with a sunny donation to our homeless howlers. You can make one for yourself or in honour of a loved one. We'll send them a card on your behalf so they know the impact you've made in their name. You'll be making twice the difference for that special someone AND for a rescued beagle!

Wanna make a difference ALL year long? Join our family of Monthly Supporters and watch what your continuing support can do! Every dollar is like a hearbeat to this little beagle rescue.

On behalf of our beagle babies, THANK YOU and best wishes for good health and happiness throughout the year!
| | |
| --- | --- |
| | Donate directly to Big On Beagles using PayPal! |
Raising the funds to support our important work is crucial but without loving foster homes, our work would be impossible to perform. Please consider joining our family TODAY! We need MORE FOSTER PARENTS!!! Don't wait another minute! Send us YOUR Foster Application TODAY!!!