HOWLO! It's me! Sooner! Guess what?!!!
I'm the Official Walker for Big On Beagles in the K9 Rescue Me 10th Annual Walkathon at Woofstock on Sunday, June 9th!
I'm walking proud and I'm walking loud ya'll! That's because I've got me a good set of beagle lungs! But it's also because I'm so glad to be around to walk this Walk.
If it wasn't for Big On Beagles, I wouldn't be here. And if it wasn't for YOU, Big On Beagles wouldn't be here.
We're FAMILY!!!
So for this year's Walk, please tell everybody you know about your Family. Tell them about me, the favourite member of your Family! Tell them I'm worth their pledge! And so is the next beagle that arrives at our little beagle repair shop known as BIG ON BEAGLES!
If you're planning to walk with your beagle on behalf of Big On Beagles, THANK YOU! Click here to register with K9 Rescue Me and to set up your own Canada Helps Giving Page!
Or....
Click here to pledge ME, Sooner the Beagle! Thank you!!!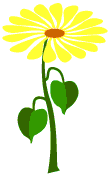 Put Your Paws Together for Mr. May!
It's our very own BOB Grad, Petey!!!
To check out Petey's video, click here!
Become a Fan of WHEN HOUNDS FLY on Facebook by clicking here!
Follow WHEN HOUNDS FLY on Twitter for news and pupdates on classes by clicking here!
Subscribe to the WHEN HOUNDS FLY Monthly Newsletter for Free Tips on Training and Behavior by clicking here!
Here's the wonderful email we received from Petey's Foster Parents-turned Perma-Parents!
Hi Marna,

Hyedie and I are so proud and happy that we can now tell you that Petey passed his CKC Canine Good Neighbour examination today!

He officially now has his CGN title!

We took video of some of the tests so you can see how he did!
Thank you for saving our little Petey. Considering his colourful history, you would be surprised at how well he handles restraint and being touched now.
Andre Yeu, CPDT-KA, KPACTP
When Hounds Fly
We owe everything to Andre for not only stepping up to foster Petey, but for working with him as he developed his own dog training business ~ When Hounds Fly. In the end, Petey has become living, 4-legged-proof of Andre's dog training talents! Congratulations, Petey! And big hugs to his proud parents, Andre & Hyedie!!!
Global Pet Foods, you Rock!
WOW!!!
Did you ever Show Us Your Heart in February!
We've received the proceeds from Global Pet Foods' "SHOW US YOUR HEART" Fundraising Campaign 2013
Clearly, it was the best year ever.
Are you sitting down?
You better sit down.
Good sit.
Thanks to Global Pet Foods
Thanks to their wonderful staff
and thanks to YOU
We're gonna be rescuing a whole lotta beagles this year
'cause we received…
$4,465.00!!!
Add that to what I know we'll raise together through the
Rescue Me Walk
at Woofstock in June
and we'll be howling at the moon for joy right along with our homeless howlers!
It's a brand New Year for your favourite beagle rescue! Please consider helping us come to the rescue of homeless howlers throughout 2013! Make a donation any time - for Easter, for someone's Birthday, for your Anniversary, or just because you LOVE Beagles! It will make you feel good and make a beagle wag their tail all at once! On behalf of our beagle babies, THANK YOU!!!
| | |
| --- | --- |
| | Donate directly to Big On Beagles using PayPal! |
Raising the funds to support our important work is crucial but without loving foster homes, our work would be impossible to perform. Please consider joining our family TODAY! We need MORE FOSTER PARENTS!!! Don't wait another minute! Send us YOUR Foster Application TODAY!!!