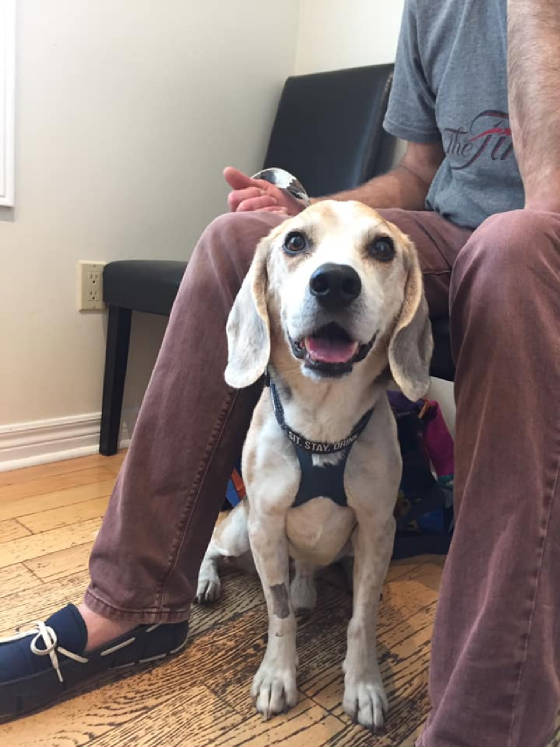 We'll HOWL again...
There's no denying we're going through troubled times right now. Our Spring and Summer events have been cancelled. But we are in no way defeated. We have YOU, our incredible supporters. You're keeping us going, whether it's by way of continued financial support or simply by cheering us on and keeping us smiling. We appreciate both. Rest assured, we are not closing our doors. And we do hope that we can still somehow host our 7th Annual BEAGLE WIGGLE WALK this year so stay tuned!
In the meantime, we've launched an on-line fundraising campaign --- our We'll HOWL again Campaign! So far, we've raised over $8,000 but we're holding out hope we reach our goal of $20,000. It has been the most costly year to date and without our events, we need to raise much needed funding one way or another.
So please, if you can, support our We'll HOWL again Campaign. Your contribution, big or small, really does help. Every gift helps. Every gift is like a heartbeat to us.
Bless you all and stay well!
Click HERE to donate to our We'll HOWL Again Campaign --- Thank You
| | |
| --- | --- |
| | Donate directly to Big On Beagles using PayPal! |
A Salute to OUR Frontline Workers...
We decided to dedicate our Beagle of the Month to the ones who make the happy new beginnings for our beagles possible. Especially during this difficult time. Our veterinary teams continue to provide the absolute best care for our beagles. Thank you, from the bottom of our beagle-loving hearts:
Beaches Animal Hospital
Carter Veterinary Hospital (Bowmanville)
Dundas West Animal Hospital
Allandale Veterinary Hospital
Northhumberland Veterinary Clinic (Colborne)
Toronto Veterinary Emergency Hospital - Scarborough
Veterinary Emergency Clinic - Toronto
2020...it started out as the bright and hopeful beginning of a brand new decade for this little beagle repair shop. Over 20 years rescuing beagles and we're still here. And even though this year has taken a turn that nobody could have ever predicted, we are indeed still HERE. Because of YOU. Your continued faith and support in our work makes it possible for us to keep saving the lives of beagles in greatest need. Senior beagles, those with serious and chronic health issues, those in need of surgeries that are not withint the budget of our animal shelters, and those suffering from physical and emotional trauma. You make it possible. You bring the wag back to their tails. Please help us keep our doors open throughout this very challenging year. There are many options to your financial support of our beagles.

You can make a gift to our beagles for yourself or in honour of a loved one for a special occasion. We'll send them a card on your behalf so they know the impact you've made in their name. You'll be making twice the difference for that special someone AND for a rescued beagle.

Or, make a difference ALL year long. Join our family of Monthly BOBefactors by setting up a Monthly Gift for our Homeless Howlers.

Your monthly gift of $10 or more really can make a difference for our beagles in need...one heartbeat at a time.

But even if all you can do right now is cheer us on, we'll take it. You lift our spirits with every single kind word.

On behalf of our beagle babies, THANK YOU. Wishing you good health and a positive spirit throughout this historical and universal event.

*To make a direct donation to our beagles, or to set up a Monthly Gift via Canada Helps, please use our Canada Helps Donation Form below and thank you so very much for your support.
| | |
| --- | --- |
| | Donate directly to Big On Beagles using PayPal! |
Raising the funds to support our important work is crucial but without loving foster homes, our work would be impossible to perform. Please consider joining our family TODAY! We need MORE FOSTER PARENTS!!! Don't wait another minute! Send us YOUR Foster Application TODAY!!!